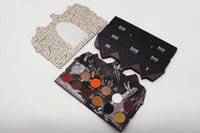 Sister Salem Eyeshadow Palette
Beautifully created vegan & cruelty free eyeshadow palette.
Sister Salem EyeShadow Palette consists of 12 eyeshadows.
A combination of shimmers, satins and matte shades.
You will be able to create the most magical of looks with these easy to blend & versatile eyeshadows.
Comes encased in a black recyclable cardboard palette. With our Wicked Sisters Cosmetics logo in front and a mirror inside for easy anytime anywhere application 
Approx size: 10 1/2 x 5 1/2 Net Wgt 30g
Get yours now!
YouTube & Videos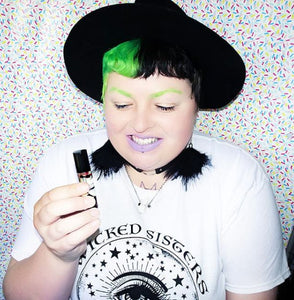 Winner of the Summer Goth Contest
Watch Video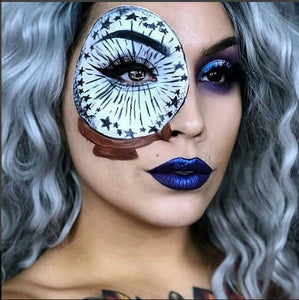 Crystal Ball Makeup Video
Watch this Instagram video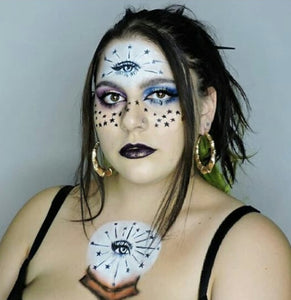 Crystal Ball Makeup Look
Watch Tutorial